How to Print Garments Using a Direct-To-Film Printer
Share
Issue Time

2023/03/09
Summary
Direct-To-Film printing, also known as DTF printing, is a simple process that can be done step-by-step within minutes. The following is a detailed introduction to its printing steps.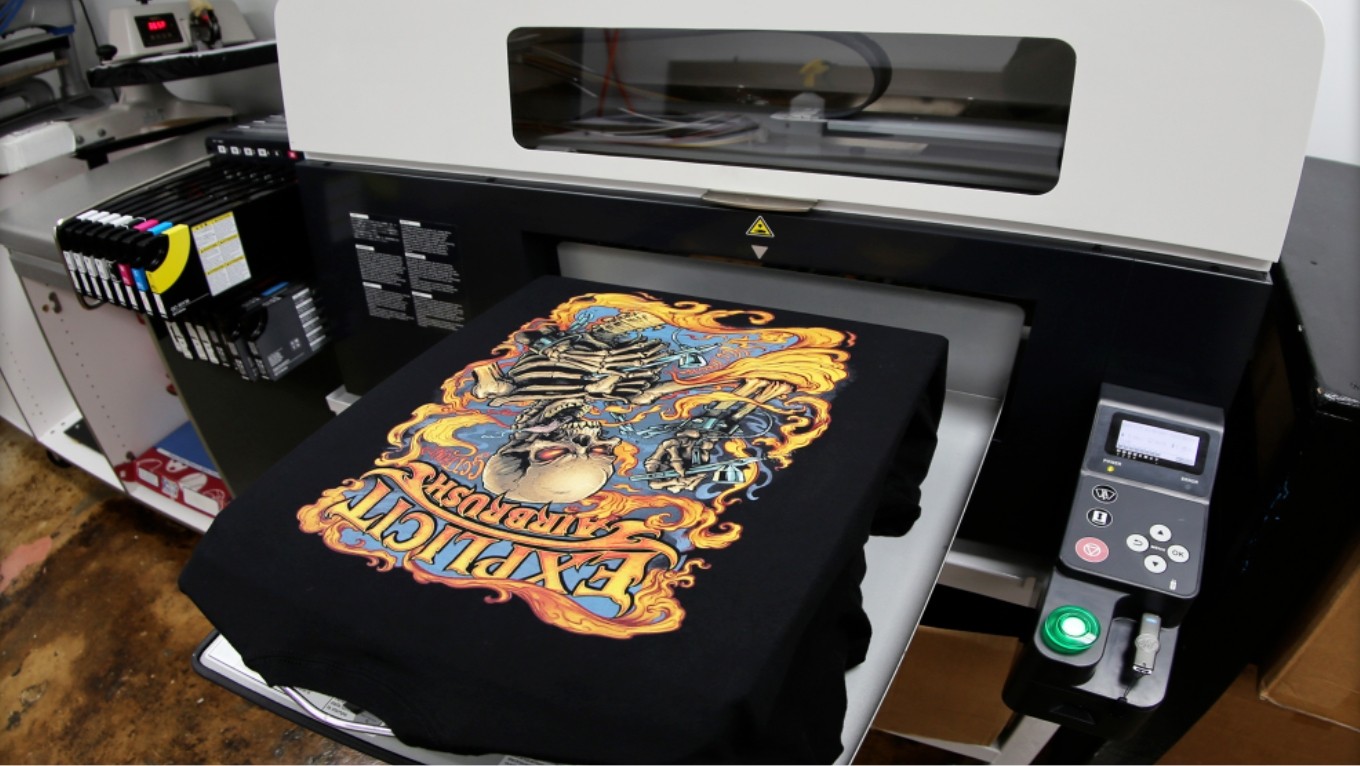 Direct-to-film printing has gained significant traction over the past 12 months and has quickly become one of the printing methods of choice for the garment decoration industry.
Also known as
DTF printing
, this is a simple process that can be done in a few minutes in steps.
Step 1: Print Your Design Onto Film Paper
In order to print DTF transfers, you need some kind of inkjet printer and what is called a PET film.
PET film or Mylar is a versatile plastic ideal for full-color transfer printing onto it.
From a small inkjet printer for your home to a business printer that can manage a full-fledged business, there are many options when it comes to finding a printer capable of printing DTF transfers.
Applying a layer of hot melt powder to the film paper is the second step in direct film printing.
This step is necessary because it improves contrast and sharpness, resulting in a better print overall.
The hot melt powder must be applied while the DTF transfer paper is still wet.
It also has to be applied evenly, which can be achieved by applying powder and sawing back and forth.
As mentioned above, the hot melt powder can be applied manually or using a vibrator.
High-end DTF printers will include a vibrator that will handle this step of the process for you and ensure a perfect powder coat every time.
Step 3: Fuse the Powder Onto the DTF Transfer
There are several ways to fuse hot melt powder onto DTF transfer paper.
The first option is to use an oven. Oven curing of DTF transfers takes approximately 2-3 minutes.
Another option is to use a heat gun. While this method works, it is trickier to ensure that the entire transfer is properly cured.
The last option is to use a heat press. Most people have a heat press on hand and you can use the hover method to cure DTF transfers.
When using the heat press, it is very important that you never touch the heat press itself.
One trick is to heat the bottom of the heat press for 60 seconds before transferring the DTF to the heat press and curing it.
Step 4: Pre-press Your Garment
Prepress refers to the process of washing, drying, and ironing garments before printing.
This is important as it smooths out any wrinkles or creases on the item and helps give you nice, clean lines of print.
If your garment has creases from printing, the ink will take longer than normal to dry and may even seep into another part of the garment.
Step 5: Request a DTF Transfer
Now it's time to apply the DTF transfer to the garment.
The beauty of DTF transfer printing is that it can be transferred to a large number of materials.
You are not limited to certain materials like you are with direct-to-garment printing.
It's a game changer that your DTF transfers to both cotton and polyester garments.
Once your garment of choice is pre-pressed, you simply use a heat press for the DTF transfer.
Another major benefit of DTF is that your transfer doesn't have to be applied immediately.
After you print and cure them, they can be stored for later use.
Step 6: Strip DTF Transfer
When it is time to strip out a DTF transfer, there is an important step that must be done.
After heat-pressing the transfer paper onto the garment, it must be allowed to cool.
DTF transfers must be peeled cold. Without exception.
The purpose of letting the transfer cool is to ensure that the design is fully incorporated into the garment.
Set your transfer aside and let it cool, peeling off the skin once cool.
After the transfer has cooled, you can choose to heat press the garment again.
This will only take another 10-15 seconds to complete the job and ensure printing lasts a long time.
You are done!
That's all you need to do the whole process from start to finish!
DTF printing is available to anyone. From hobbyists to business owner, DTF is a process that anyone can start.
Not only is it a great way to print garments, but it also allows you to print onto many other materials that are revolutionizing the industry. If you want to buy a DTF printer, please
contact us
.
FCOLOR is a professional
custom inkjet printer manufacturer
. We focus on the production and sales of inkjet printer consumables and have nearly 10 years of experience in the inkjet industry. Fcolor brand products are deeply loved and recognized by overseas customers. Products include: PVC/ID cards, card printers, dye inks, pigment inks, sublimation inks, eco-solvent inks, film inks, DTF printer inks, ink cartridges, inkjet printers, label printers; dye sublimation/digital printing equipment and consumables; Customized solutions are also provided for customers.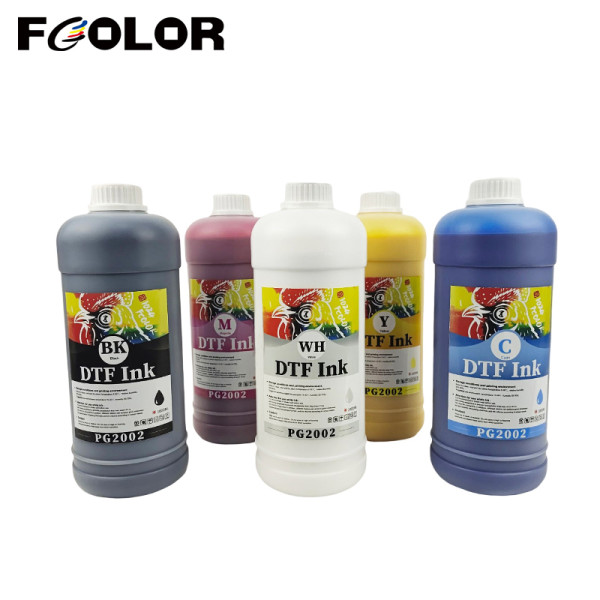 DTF ink prints with bright colors, high degree of pattern printing, clear and smooth without clogging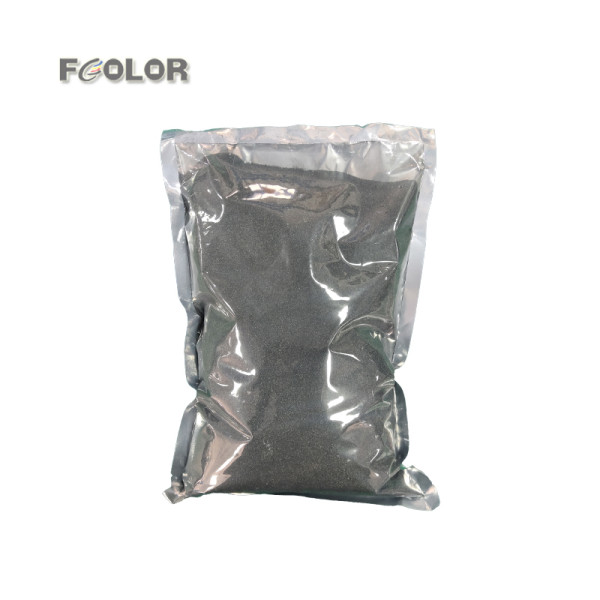 PU Powder,Good Health is the Best.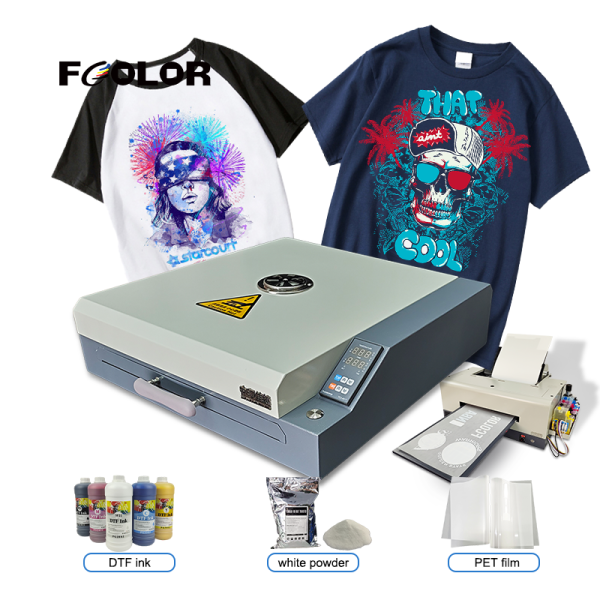 1. Product name : Mini oven 2. mini oven size : A4 A3 A3+ pet film 3. stock :YES 4. easy to handle