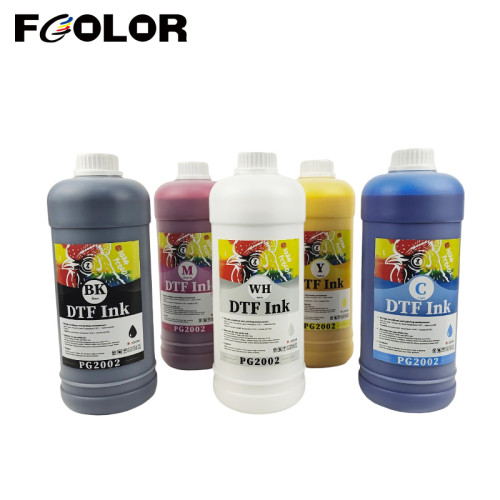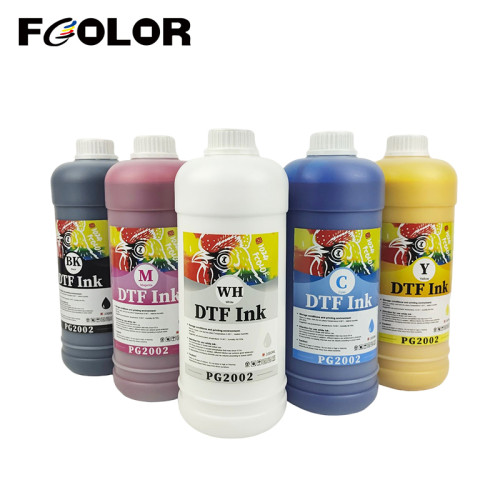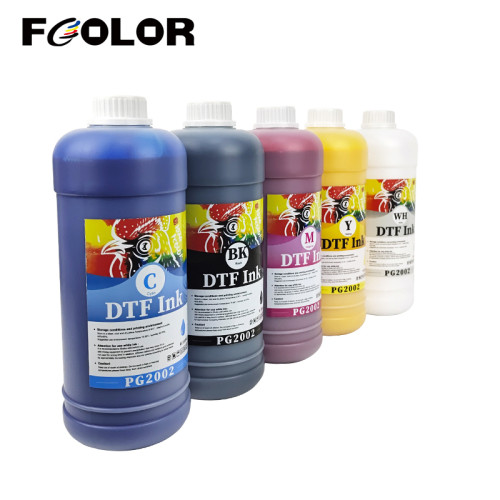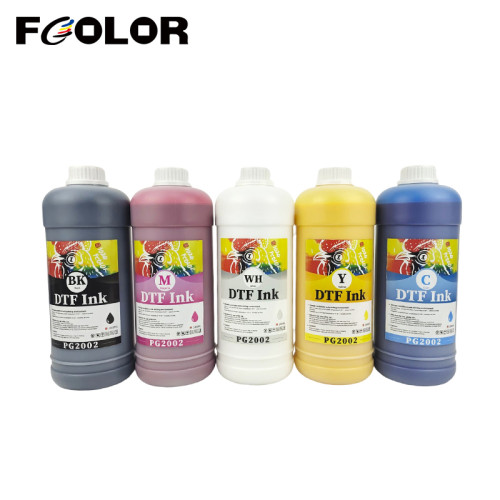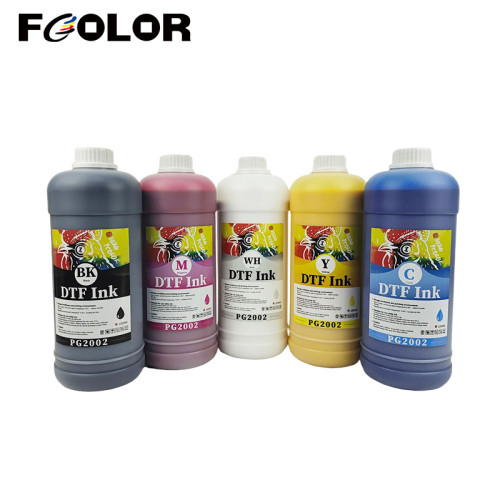 Custom DTF Ink 1000ML For Clothing And Apparel Printing | Wholesale customization
Description
Custom DTF Ink 1000ML For Clothing And Apparel Printing | Wholesale Customization
| | |
| --- | --- |
| Product Name | DTF Ink |
| Brand | Fcolor |
| Article Number | PG2002 |
| Expiration date | 12 Months |
| Capacity | 1000ML |
| Size | 8.2cm*22.5cm |
| Color | magenta | yellow | cyan | black | white |
| Viscosity | 3-5mPa.s |
| Surface Tension | 30-40mN/m |
| Applicable Models | Suitable for Epson L1800, 1390, 1400, 1500, L805, 800, etc. A3, A4 inkjet printer modified offset heat transfer machine, and DX4/DX5/DX6/DX7/5113/4720/TX600 head offset heat transfer printer |
| Applicable Media | Suitable for all kinds of fabrics: clothing, seamless underwear swimwear, children's clothing, hats, gloves, umbrellas, etc. |
| Specification | 100ML/250ML/500ML/1000ML |
| Customizable | Yes |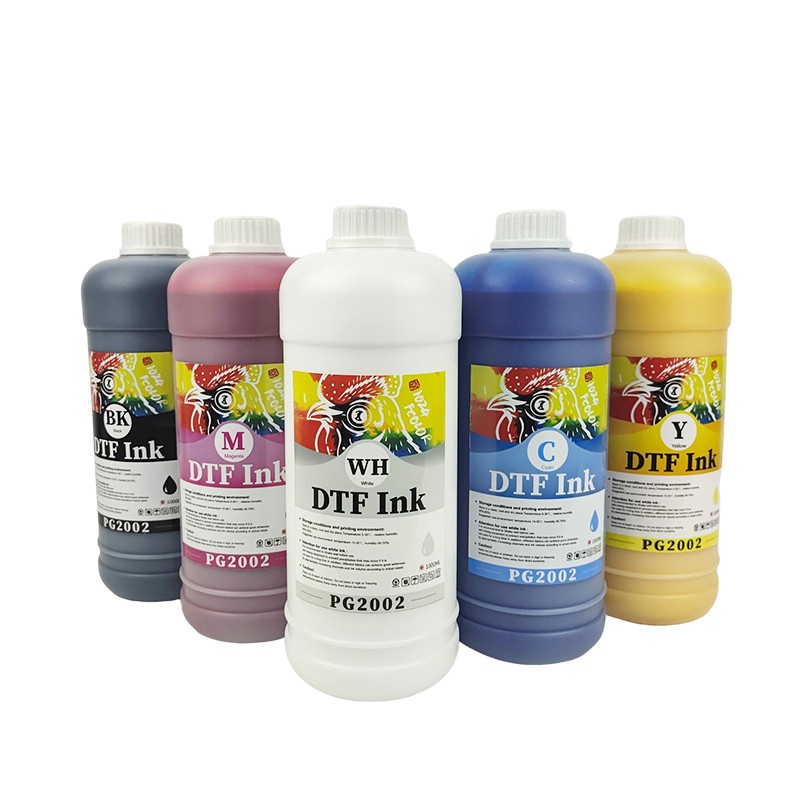 DTF process needs to use DTF ink, DTF transfer film, DTF printer, DTF oven machine, DTF ironing machine and media that need to be transferred.
This process is widely used in printing and dyeing of all fiber fabrics, including protein fibers such as pure cotton, rayon, hemp, modal, wool, and silk; chemical fibers such as polyester, cotton, acrylic, and other blended products, etc.Specifically used in pure cotton fabrics, T-shirts, canvas bags, personalized masks, wall coverings, curtains, fabric sofas, bedding.
good water resistance
The transferred products are washable, friction-resistant, not cracking, not fading, and not deformed.
Strong stability
After testing, the products with long printing interval have almost no color difference, and the patterns are still bright and clear.
fluency
The ink is smooth without clogging, continuous ink, clear and smooth printing, high color fastness.