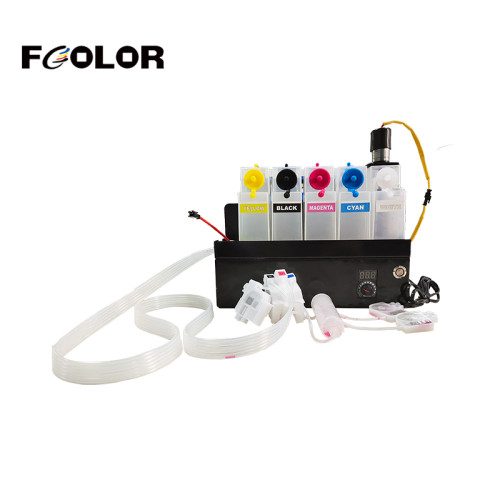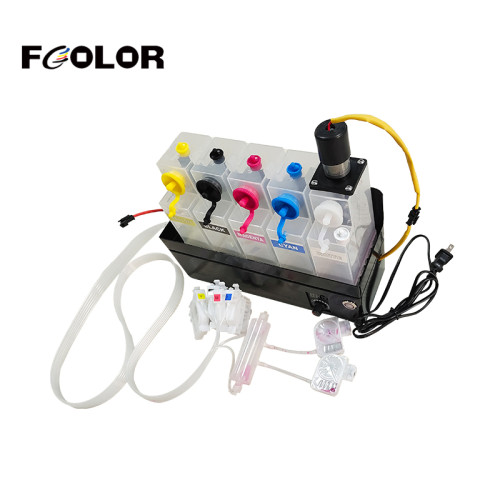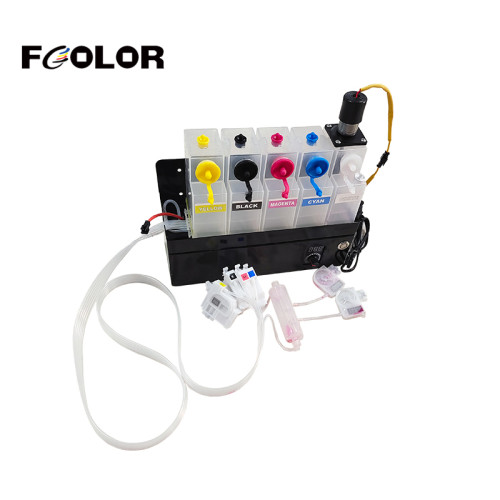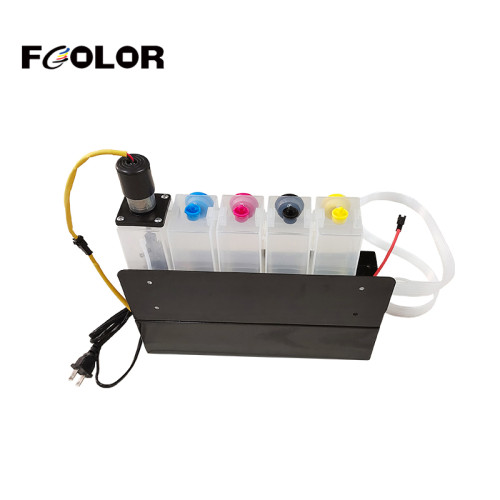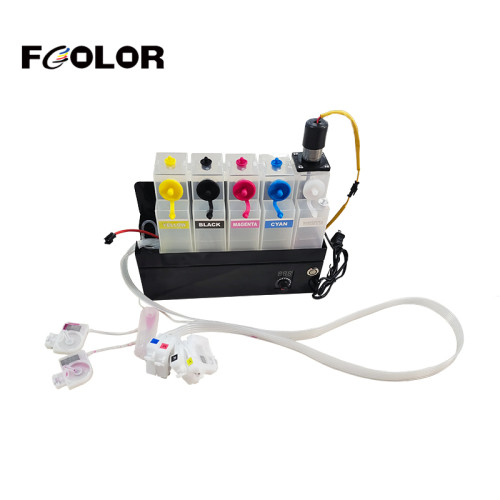 DTF Continuous Ink Supply System Device | DTF Printer Continuous Mixing White Ink System | Manufacturer Of Fcolor
Description
DTF Continuous Ink Supply System Device | DTF Printer Continuous Mixing White Ink System | Manufacturer Of Fcolor
DTF continuous ink supply system device

advantage
1. Power on automatic white ink mixing, and do not worry about white ink precipitation in white ink storage bottle.
2. One click white ink circulation, the precipitated white ink can quickly recover to good white.
3. White ink filter, filter large ink particles and dirt to prevent the nozzle from being blocked and damaged.
4. 24V low stable voltage output, 110V and 220V can be shared.
5. Socket fuse, short circuit leakage protection.
6. Easy and convenient installation.