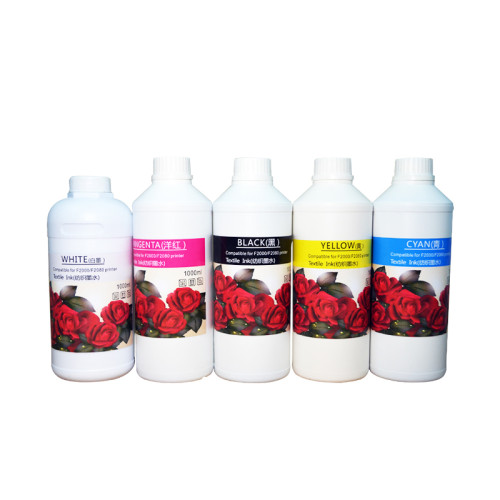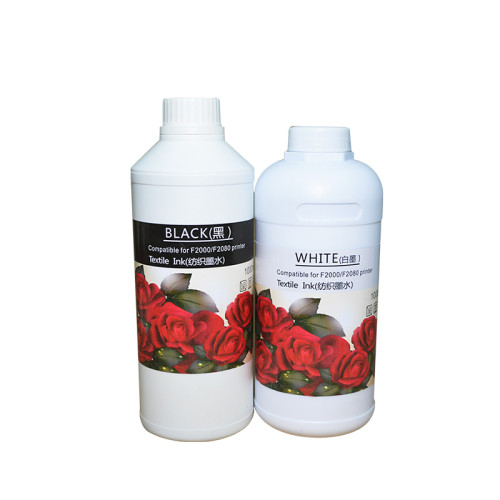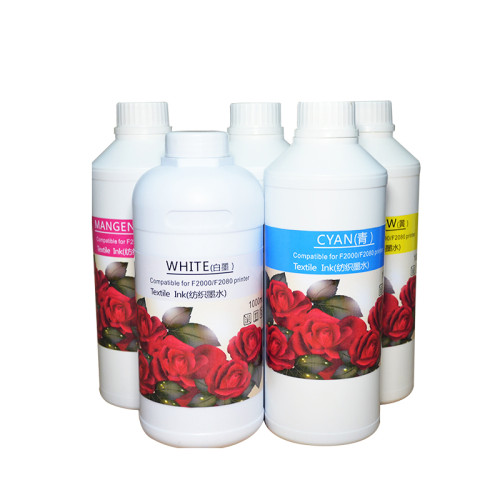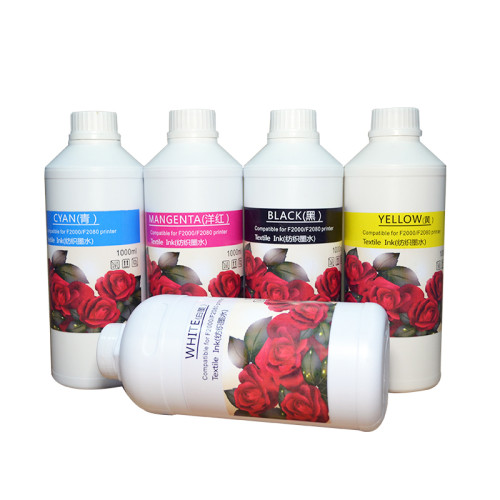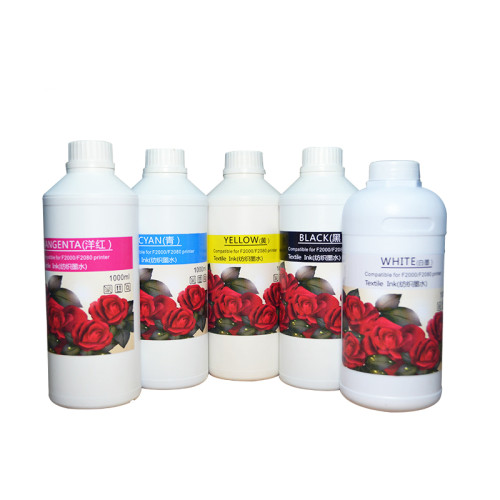 FCOLOR High quality Textile Ink Cheap DTG Textile Ink for Epson L1800 1400 Flatbed Printer
Description
FCOLOR High quality Textile Ink Cheap DTG Textile Ink for Epson L1800 1400 Flatbed Printer
Ink Type

textile ink for cotton direct printing

Color available

K C M Y

K C M Y W

K C M Y W W

K C M Y W W W W

K C M Y LC LM

Application

Cotton ( sure can print on others, like

bed linen )

Advantages

wide colour gamut, Great wash fastness, light fastness and rub fastness

Storage

To be stored in cool, dry, dark and clean place with ideal temperature 10-40℃ ( 50-104οF). Storage period is 1 year in unsealed condition.

Testing

100% testing on the machine

Tips

Using cleaning solution products to clean ink pipelines before printing, especially for wide format printers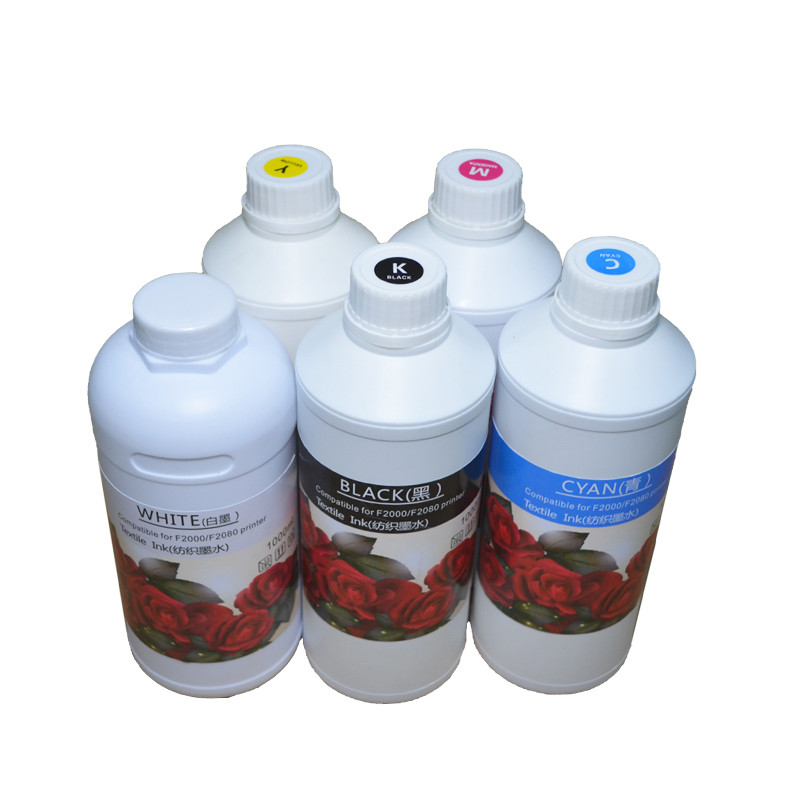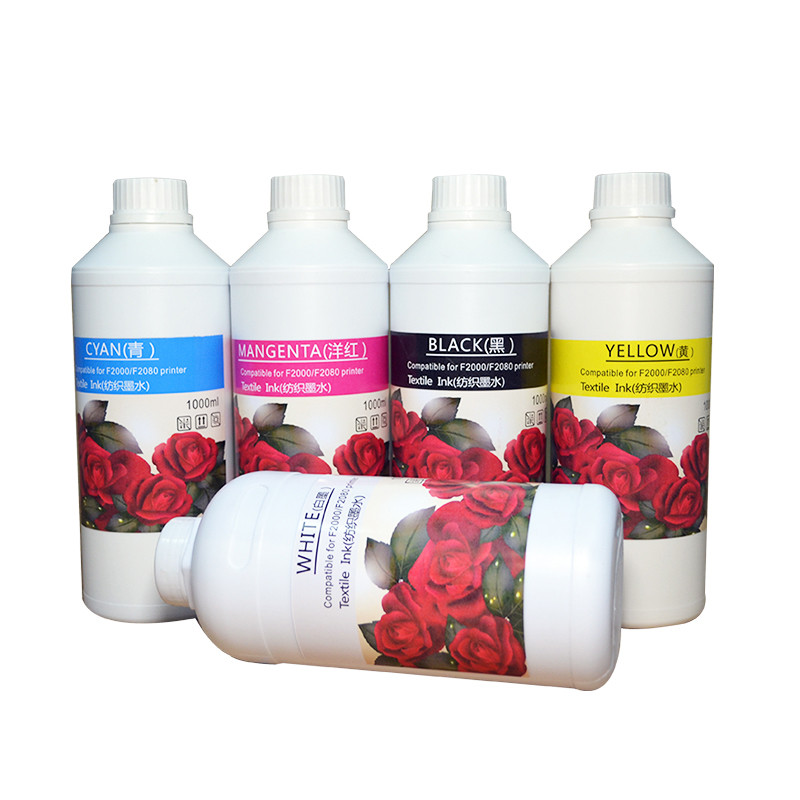 Multi-micro-filtration to reduce probability of clogging ;

Direct printing, simple operation process and more effiecient ;

good color fastness with the help of pretreatment or aftertreatment ;

Wash and Rub Fastness on Grade 4-5(highest 5) ;

Light Fastness on Grade 6 (highest 7) ;

Water based formula and skin contact safe under OEKO-TEX100 standard ;

Equally color brightness compared with world-class brand ;

Suitable for Epson piezo printhead printer DX5,DX7

( 4800 4880 7800 7880 1390 1400 1410 1430 R2000 R3000, P400, P600, A3 A4 tshirt flatbed printer ) ;

;

Application: cotton, 50% cotton materials
good water resistance
The transferred products are washable, friction-resistant, not cracking, not fading, and not deformed.
Strong stability
After testing, the products with long printing interval have almost no color difference, and the patterns are still bright and clear.
fluency
The ink is smooth without clogging, continuous ink, clear and smooth printing, high color fastness.