A Few Things You Need to Know About DTF PET Film
Share
Issue Time

Apr 13,2023
Summary
Although there are inkjet solutions, the thermal transfer market is not enthusiastic, and the emergence of DTF PET Film has completely ignited the entire thermal transfer market.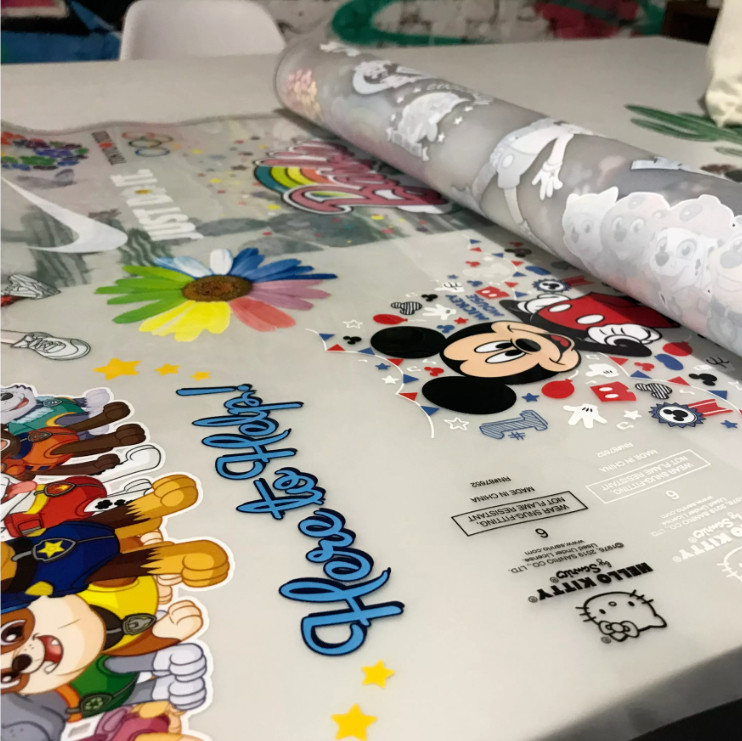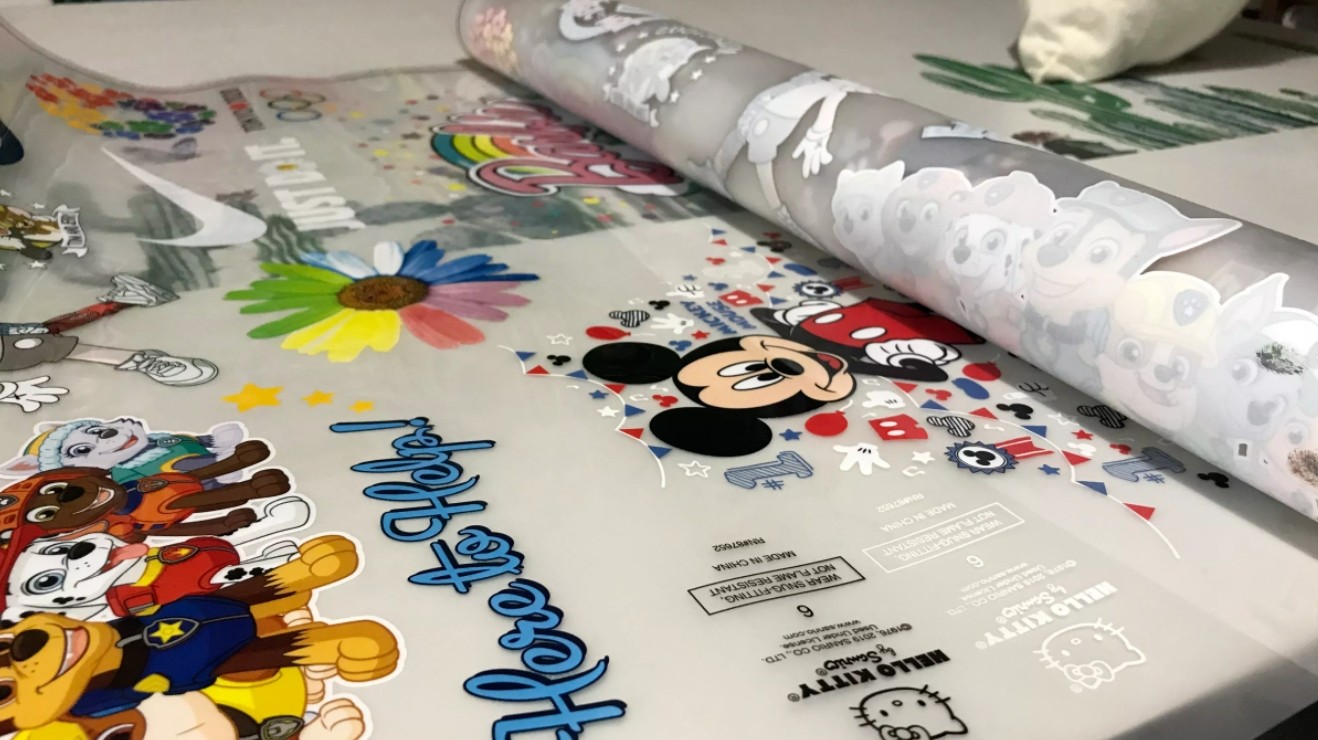 The pattern of DTF PET Film is clear and vivid, which can achieve the effect of photos. Heat transfer printing is actually a very early industry. The traditional thermal transfer printing market is very mature, and inkjet thermal transfer printing has a long history, such as thermal transfer printing, pigment thermal transfer printing, and weak solvent thermal transfer printing. Although there are inkjet solutions, the market is not enthusiastic, and the emergence of DTF PET Film has completely ignited the entire thermal transfer market.
DTF printing needs to use DTF Film, usually, also call it PET Film, but not all PET films can be used for DTF printing. Compared with ordinary PET film, DTF film has a special ink-absorbing coating. As a result, films often appear to have a matte frosted finish rather than being transparent. Unprocessed, low-quality films may be cheaper, but they can stain, stick, or damage your clothing.
DTF PET film is used in the direct film printing process. These films, unlike those used for screen printing, have better transfer characteristics.
DTF film is available in sheet and roll form. It is based on the type of peel after transfer. Depending on the temperature, the films can be hot-release or cold-release films.
The Main Types and Differences of Existing Films:
1. One-sided cold-tearable smooth frosted film, it takes a moment to tear off after pressing, and the color is smooth. Currently mainly on sale, recommended.
2. Double-sided hot and cold peeling matte gloss film, tear off in seconds and have a shiny effect after the transfer, recommended. However, a small amount of product is required in the initial stage, and feedback from the market and time is required.
3. The double-sided hot and cold tearing matte film is not torn off in seconds, you need to wait for a while to tear it off, and it will have a matte effect. Ugliest and not recommended.
Note: Glossy transfer film and matte transfer film are not distinguished by whether the surface of the film is bright or matte, but by whether there is a glossy effect after transfer.
Both hot tears and cold tears are double-sided and can be torn or not torn in seconds. Double-sided prevents slipping during printing and also prevents the pattern from sticking when the paper is rolled into a roll.
At present, only the second tear effect is glossy, and the others are matte. However, if the second-tear film is left for a while and then torn off, the gloss effect will be weakened.
Hot and cold tear-off double-sided mask that can be used in seconds, and feels stickier and softer.
The future trend is that double-sided hot tearing and cold tearing can be done in seconds because they can be compatible with cold tearing + hot tearing + quick tearing. At the same time, due to the different coating processes and compositions, the cost is also lower.
PET Film Features:
1. DTF PET film has high ink absorption and is easy to remove the powder.
2. Small thickness tolerance, good matte finish, low thermal shrinkage rate, and good release property.
3. The surface is coated with a matte release agent, smooth and wrinkle-free.
4. Put PET Film instead of ordinary paper into the printer tray, which is resistant to high temperature, has low heat shrinkage, and is easy to peel off.
5. Wide range of applications, such as T-shirts, luggage, luggage, shoe materials, etc.
Advantages of PET Film:
1. Smooth printing.
2. High color density and wide color gamut.
3. Suitable for a variety of materials.
4. Washable and durable.
5. Environmental protection.
6. Cold or hot peeling, easier to use.
7. Smooth surface.
8. The pattern is bright and complete without halos.
9. Good combination with metals, adhesives, and various inks.
10. Excellent UV resistance.
PET Film Application:
DTF PET Film can be transferred to a variety of fabrics such as cotton, polyester, nylon, canvas, and denim.
Why DTF PET Film is so Popular in Heat Transfer Printing Market?
1. the Process Is Simple, Easy to Replicate, and Widely Popular.
All fashion must be simple and easy. After thermal transfer digital printing, it is necessary to use an engraving machine to engrave and cut the printed pattern to remove excess waste other than the pattern. The process of DTF PET Film is to directly print ink on the film, sprinkle powder, and heat transfer, without engraving and waste discharge, and the process is simple. The kernel is the thermal transfer printing of dark-colored kernel cloth directly sprayed with white, and dark-colored cloth can also be directly transferred like a light-colored heat press machine. Transferable, simple, and easy to operate.
2. the Investment Threshold Is Low and the Market Develops Rapidly.
DTF PET Film equipment mainly includes printing machines, shakers, and heat presses. The overall solution cost is low, the investment threshold is low, and the floor area is small. It is easy for enterprises to enter this market, whether it is a large factory or a small self-employed. So the whole popularity is growing very fast. As long as there is demand or optimism in this direction, you can buy a complete set of ready-made equipment for direct production. Very convenient and fast!
3. Strong Flexibility, Lower Inventory Cost.
Another feature of DTF pet film is its good flexibility, which can effectively reduce inventory costs. In the past, when selling T-shirts in the market, it was often necessary to print the finished product in advance and prepare the stock, but now with the DTF PET Film method, it is only necessary to adjust the thermal transfer film according to the market situation. When customers place their orders, they are processed into T-shirts. Greatly reduce inventory costs, improve capital turnover, and use efficiency. Especially for e-commerce, it only needs to stake out online, receive orders through online channels, and then transfer them, which greatly reduces inventory costs. According to the changes in popular elements in the market, new products can be launched in time to meet the individual needs of our customers at any time.
After Having a Certain Understanding of DTF PET Film, Let's Take a Look at How to Solve the Drumming Problem of DTF PET Film?
1. During normal use, the printer must be grounded to protect the board and eliminate excess static electricity.
2. Seal the suction hole with tape.
3. Wipe the printer platform and printer heater plate with rubbing alcohol.
Buy DTF PET Film from FCOLOR
FCOLOR is a professional
custom DTF printers and consumables manufacturer
. Fcolor brand products are deeply loved and recognized by overseas customers. Products include DTF printer inks, dye inks, pigment inks, sublimation inks, eco-solvent inks, film inks, ink cartridges, inkjet printers, PVC/ID cards, card printers, label printers; sublimation/digital printing equipment and consumables; also for Customers provide customized solutions. If you want to order inkjet printers and consumables, please
contact us
.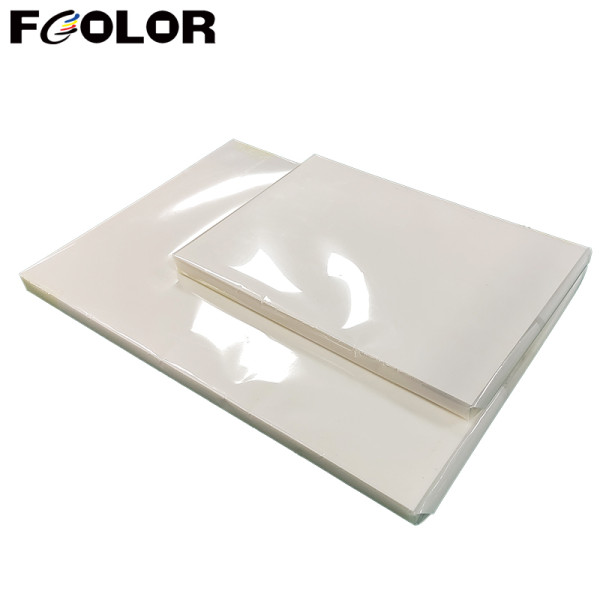 This product has strong compatibility, good printing effect, high-quality materials, high transfer rate
Cold PET Transfer Film ( DTF Film )/Hot Peel PET Transfer Film ( DTF Film ) moistureproof ,double side coating, electrostatic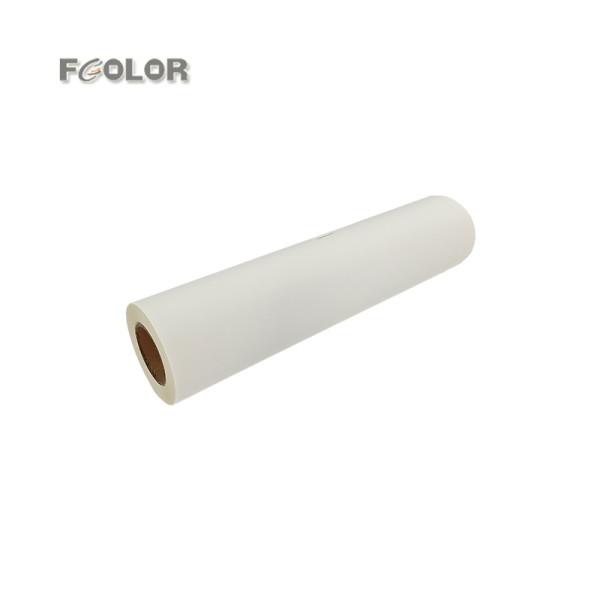 Roll: 30CM 33CM 43CM 60CM Cold PET Transfer Film ( DTF Film ) Hot Peel PET Transfer Film ( DTF Film )