The Truth About Direct Film Printers and Transfers
Share
Issue Time

Mar 22,2023
Summary
Using direct-to-film printers or transfer printing is one of the latest printing methods for garment decoration. Below we'll take a deep dive into the power of DTF printing.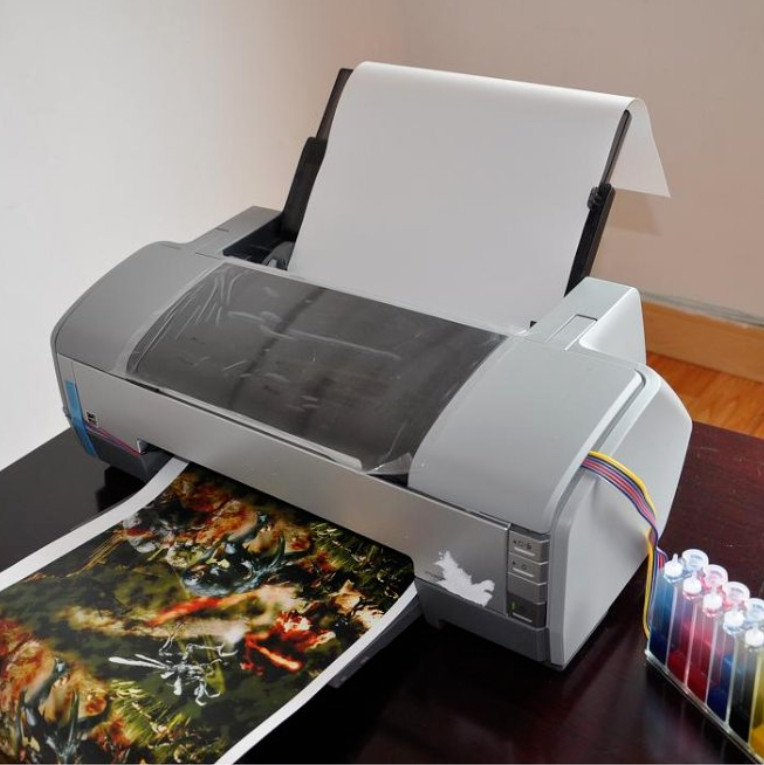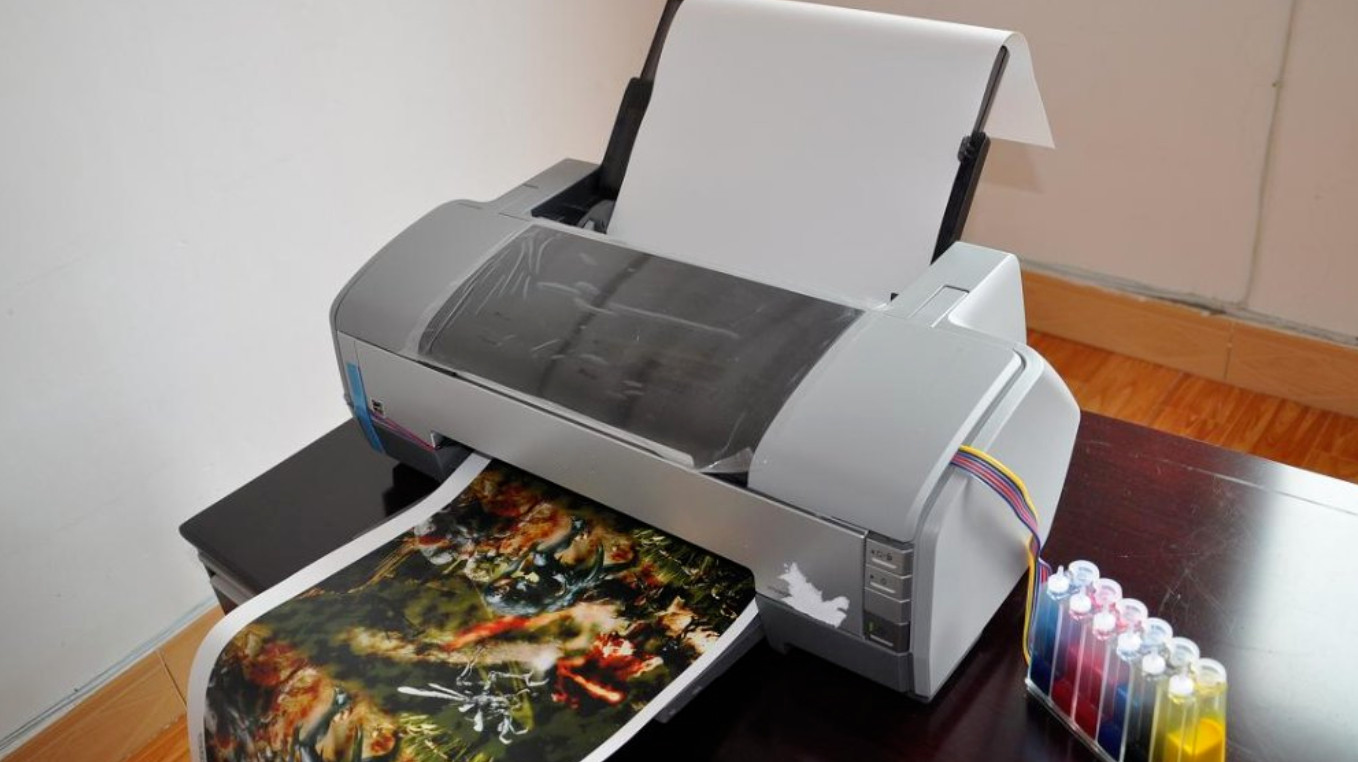 Using direct-to-film printers or transfer printing is one of the latest printing methods for garment decoration.
DTF is currently a buzzword in the clothing decoration industry. It is changing full-color transfer and printing.
But should decorators immediately buy a direct-to-film printer?
Let's take a moment to dive into the power of DTF printing while discussing some aspects of the equipment, and the entire DTF process itself, that no one else talks about until you buy the printer.
As we said above, DTF transfer printing is a great way to decorate garments with full-color printing.
They are available in many fabrics and colors, which gives you a lot of options compared to direct-to-garment printing which limits you to cotton, or how sublimation limits you to polyester or polyester dominated Standing on blended fabrics.
There are no sharp outlines on these transfer papers and are light and soft to the touch.
They feature vibrant colors, excellent durability, and opacity.
However, all of this depends on the device used and your experience with it.
Operating a DTF printer is not just a "plug-and-play" type of printer.
Let's take a look at some of the top things to consider when considering a DTF printer and printing your own transfers.
Printing Environment Required for DTF
For DTF printers, the first thing we will discuss is your spatial settings.
The main factors that have a huge impact on DTF print quality are the environment and climate of the room where the printer and curing unit are located.
We're talking about temperature and humidity. Without a properly controlled environment, you will experience print quality issues such as banding in the printout. The strips look just like the old inkjet printer you used when your house ran out of ink. You have a bunch of lines in your artwork and it doesn't look professional.
When this starts to happen, it is most likely due to dry ink and actually clogged printheads of the device, which will result in time spent troubleshooting and cleaning, and possibly even parts replacement.
It's not fun if you're just trying to print t-shirts.
Not only do you need a climate-controlled space, but you also need to install a proper ventilation system. These printers can present a health hazard to your workspace.
Curing the adhesive produces harmful chemicals, so for larger stores with proper ventilation systems, this may not be a huge problem if you've got that set up.
But for small home businesses or t-shirt brands like running out of garages, this can lead to expensive and noisy ventilation systems to minimize hazards, not to mention exposing other people to the stuff as well.
Even a small desktop may require proper ventilation or personal protective equipment for your health and safety. Always keep this in mind.
Raw Material
To print DTF transfers, you'll need to purchase adhesives, inks, and a film carrier.
These aren't all the same, so you'll need to do your research to find what works best for you and gives you the quality you want to offer your customers.
Depending on the material, it will also change your transfer application capabilities - hot peel DTF or cold peel. There are also high-temperature glue and low-temperature glue.
These all affect where you can apply for DTF transfers. Without lower temperature applications, you may find that while it can print on polyester and cotton and everything in between, you may only be able to print cotton garments to avoid burning the material.
In addition to finding the raw materials that work best for you, be aware that you may be frustrated with the inconsistent raw materials you purchase. There were bad batches of adhesives, films, and even inks. This can lead to costly waste, not only in time but also in money if you cannot return the product.
The above introduces some related content about DTF printers. If you want to buy DTF printers, please
contact us
.
FCOLOR is a professional
custom inkjet printer and ink manufacturer
. Fcolor brand products are deeply loved and recognized by overseas customers. Products include DTF printers and inks, dye inks, pigment inks, sublimation inks, environmentally friendly solvent inks, film inks, ink cartridges, inkjet printers, PVC/ID cards, card printers, label printers; sublimation/digital printing equipment and consumables; Customized solutions are also provided for customers.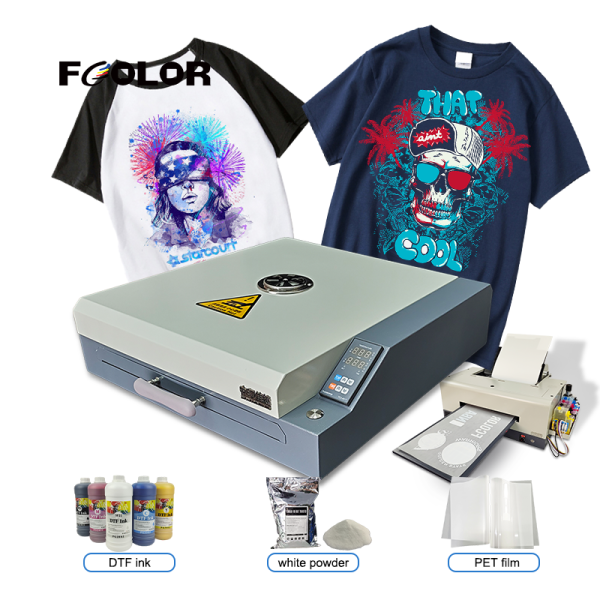 1. Product name : Mini oven 2. mini oven size : A4 A3 A3+ pet film 3. stock :YES 4. easy to handle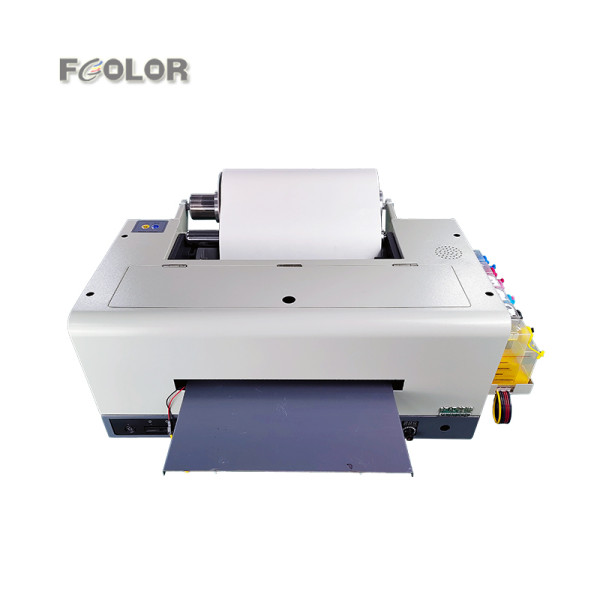 MAX Print Size A3+ (13x19'' ) Work with PET Film Transfer ink + Hot Melt Powder + PET Film Transfer