White Ink Problem in DTF Printing
Share
Issue Time

2023/02/08
Summary
If the DTF printer is not used frequently, its ink can clog the printer's print head. The following is an introduction to what to do if you encounter white ink problems in DTF printing.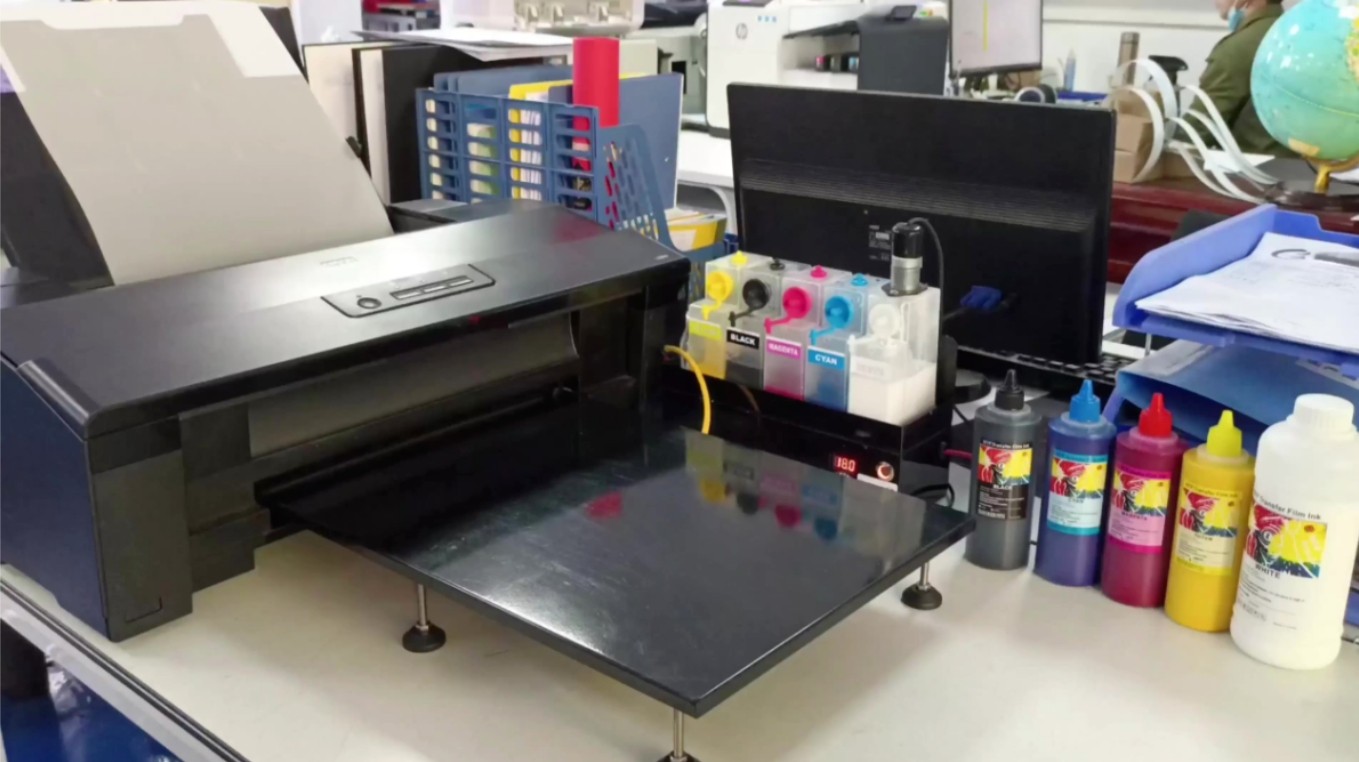 If you're new to
DTF printing
, you've probably heard about the challenges of keeping a DTF printer working. The main reason is DTF ink, which can clog your printer's printheads if you don't use it regularly. DTF specifically uses white ink, which clogs quickly.
What is White Ink?
To provide a foundation for the colors in your designs, DTF white ink is applied. During curing it bonds with the DTF adhesive powder. They need to be thin enough to pass through the printer, yet thick enough to form a good base. When not in use, it settles to the bottom of the ink tank and contains titanium oxide. They must therefore be shaken frequently.
Also, they can clog the printheads very quickly if the printer is not used very often. Ink lines, dampers, and capping stations can also be damaged.
Does Not Print White Ink or Any Color
This is the most typical problem. This is usually caused by white ink settling, which is the root of all problems. These are the answers:
Stir the Jar: To prevent settling, shake the jar before starting any printing or maintenance work. It's a simple but powerful technique that can solve many problems. This feature is already included in some modern printers.
Printhead Cleaning: Quickly clean the printhead before printing. You can do this if you normally use the printer. Select printhead cleaning from the utility list under Printing Preferences. Ensure accurate output of all colors by checking nozzles.
Powerwash: If head cleaning doesn't improve, try power washing. The circuit and damper will be empty after cleaning. By reducing the pressure and clearing the nozzles, it will refill them.
Dampers: Shake the dampers at least every 15 days, or replace them. When the printhead is clean, turn on the printer and disconnect the cable. Use the power strip to protect the connector to prevent damage when pulling. Set the printhead in its operating position. Using a flathead screwdriver, remove the screw from the cover and loosen each damper. To avoid sediment, shake them immediately. Make sure they are free of air. If it is present, use a syringe to remove it. If damper deposits are severe, the damper may need to be replaced. After removing the hose, put it in the new hose. You can now put everything back in place.
Flushing: This entails running a cleaning agent through the nozzles of the printhead. There are two flushing methods - one involves complete disassembly of the head and the other does not.
The above describes how to solve and prevent white ink problems in DTF printing. If you have any questions or want to buy a DTF printer, please
contact us
.
FCOLOR is a professional
custom inkjet printer manufacturer
. We focus on the production and sales of inkjet printer consumables and have nearly 10 years of experience in the inkjet industry. Fcolor brand products are deeply loved and recognized by overseas customers. Products include DTF printers and inks, dye inks, pigment inks, sublimation inks, eco-solvent inks, film inks, ink cartridges, inkjet printers, PVC/ID cards, card printers, label printers; dye-sublimation/digital printing equipment and consumables; Also provide customized solutions for customers.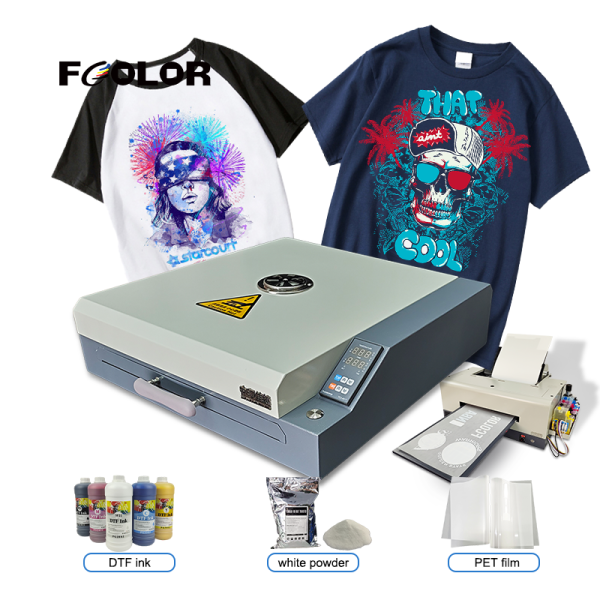 1. Product name : Mini oven 2. mini oven size : A4 A3 A3+ pet film 3. stock :YES 4. easy to handle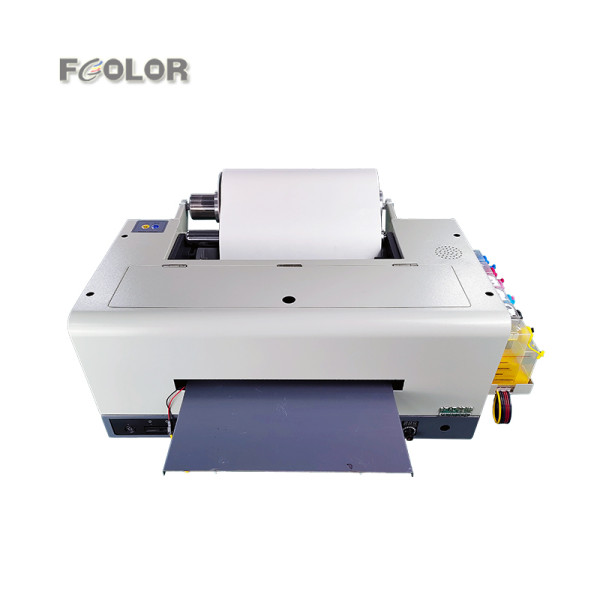 MAX Print Size A3+ (13x19'' ) Work with PET Film Transfer ink + Hot Melt Powder + PET Film Transfer