Something to Remember About Solvent Inks
Share
Issue Time

Dec 2,2022
Summary
Eco-solvent inks are popular because of the way they are formulated. Nonetheless, let's explore which solvent-based inks are more favored cartridges these days.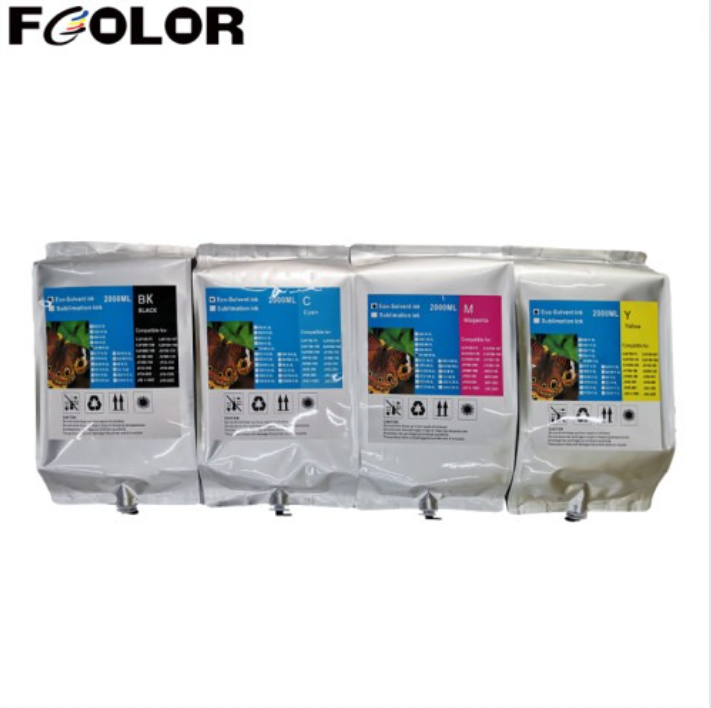 Multimedia printing has become the norm today, and the demand for high-quality printers and long-lasting inks has increased. The main function of the ink is to make the printout durable on different media. Therefore, companies are now turning to solvent inks to save money in the long run. Therefore, there is an increasing demand for high-quality eco-solvent printers that use solvent-based inks.
Now you might be thinking of solvent-based inks, what are their advantages over other large-format printing types? Epson eco-solvent inks are popular because of the way they are formulated. Nonetheless, let's explore which solvent-based inks are more favored cartridges these days.
1. What is Solvent Ink?
Inks that are dissolved in another substance, such as glycol ether esters or glycol esters and their derivatives, are solvent-based inks. This ink type is classified by the printing industry according to the heat required for the solvent to dry after application in the medium, further differentiated into mild and aggressive.
This gentle solvent has even been called an "eco-solvent" because it uses a lot of heat because the solvent dries slowly. Today, printers using eco-solvent inks are equipped with numerous heaters to ensure that the ink dries properly. This cartridge is designed for fast printers. The faster the printer, the more heat is required to dry the ink.
Eco-solvent ink suppliers have ink formulations that typically use gamma-butyrolactone or diethylene glycol diethyl ether as the main solvent. These are by-products of oil production. Enterprises determined to familiarize themselves with environmentally friendly printing are adopting eco-solvent inks.
3. What Should Be Paid Attention to When Using Corrosive Solvent Ink?
Aggressive solvent inks require minimal heat because the formulated solvents dry quickly. Therefore, the output is highly resistant to the heat of the sun. Therefore, this ink type is mainly used in the production of weather and scratch-resistant outdoor media. The solvents in these inks make the pigments or colors liquid until they are used. When applied, the liquid evaporates.
4. Safety Precautions
Eco-solvent inks are used in a variety of applications in the printing field. When deciding which ink to use, look for safe, aggressive, and gentle. Read the ink's safety data sheet to learn how you should use the datasheet, handle the ink, dispose of the ink, and clean the ink. You should even be aware of the long and short-term effects of solvent exposure.
Are you wondering if you should use eco-solvent inks? Rest awhile. Start using eco-solvent inks and contribute to the environment. The print quality will never let you down. Even the price is on your side. Saying "yes" to eco-solvent inks really makes you cheer up.
The above briefly introduces some basic information about solvent-based inks. If you want to buy eco-solvent inks or printers, please
contact us
.
FCOLOR is a professional
custom inkjet printer and ink manufacturer
with 12 years of experience. Our products include eco-solvent printer ink, inkjet printer, PVC/ID card, card printer, label printers; dye sublimation/digital printing equipment and consumables, dye ink, pigment ink, sublimation ink, film ink, DTF printer ink, and ink cartridges. We also provide customized solutions for our customers.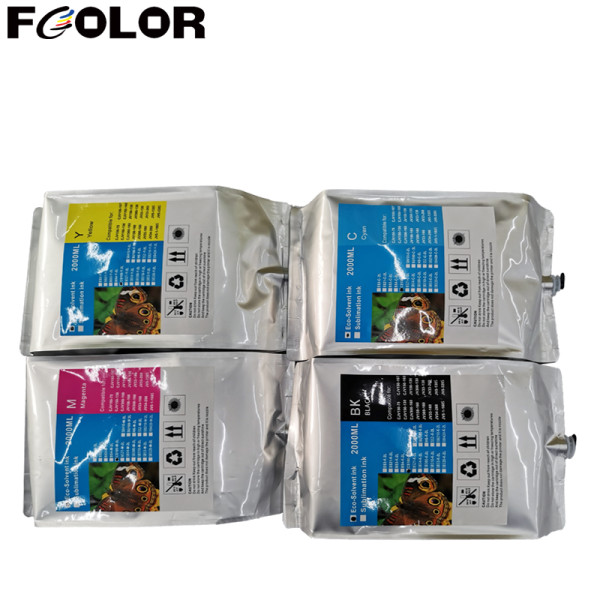 Eco-solvent ink suitable for printing on inkjet cloth, body stickers, self-adhesive paper, light box cloth, light film, etc.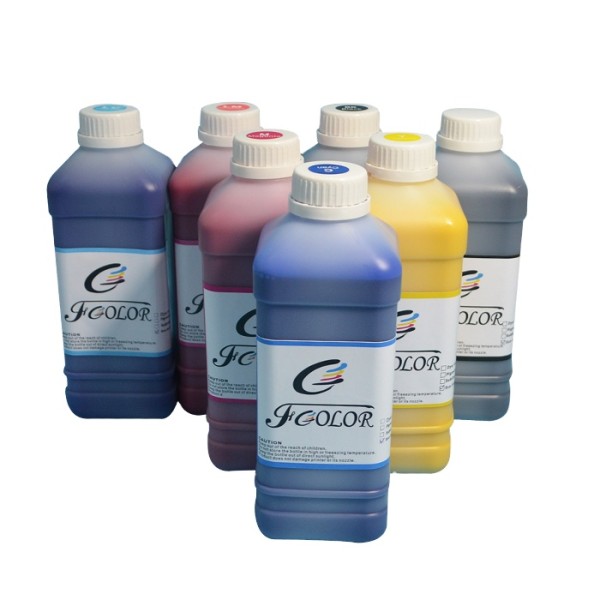 standard which is +/-0.03% from OEM ink,Printing Eco-solvent Ink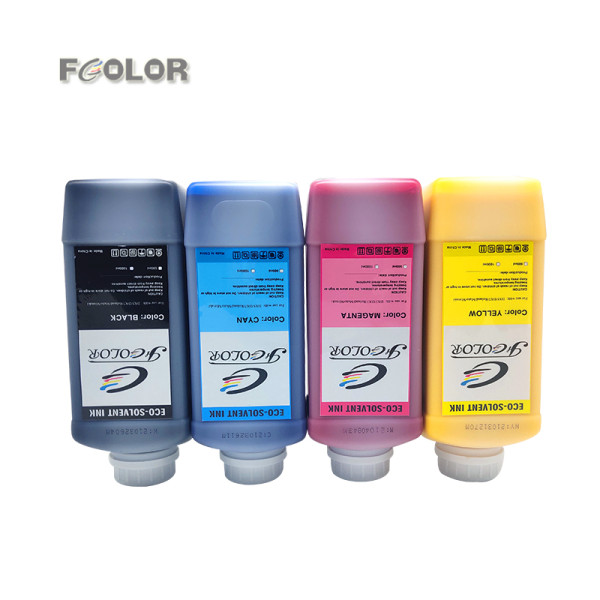 Outdoor Durable, Vivid Color, Fast Drying , Slightly Smell Eco Solvent Ink