Eco-solvent Inks: a Better Understanding
Share
Issue Time

2022/11/24
Summary
There are a lot of different voices when it comes to eco-solvent inks, below we've covered some common questions about eco-solvent inks to help you understand it better.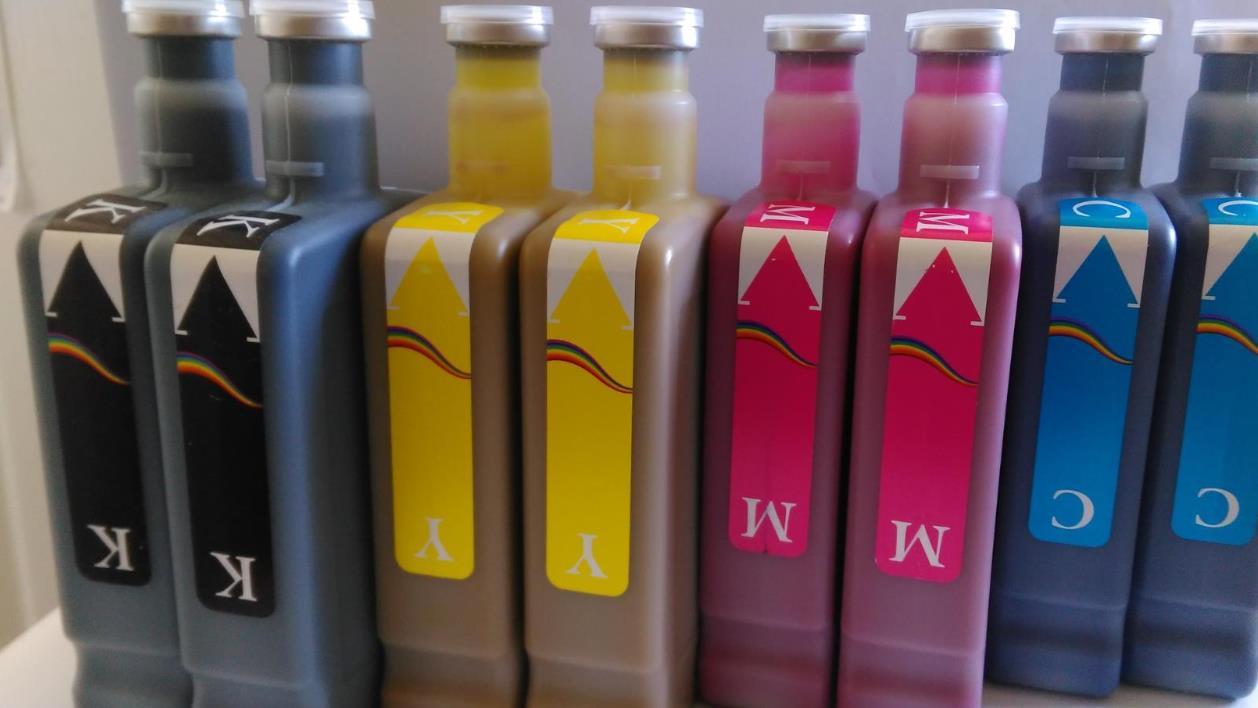 So the debate goes on, and at one extreme, some would lead you to believe that eco-solvents are no match for latex in terms of color, cure time, and environmental considerations. Of course, that's not the case, and your choice of printer and ink system needs to be based on solid facts rather than print room gossip.
Eco-solvent inks are based on non-corrosive solvents, which means they do not generate the same levels of harmful volatile organic compounds (VOCs) in the print chamber as traditional solvent inks. However, what they have in common with traditional solvent inks is the ability to print on a variety of coated and uncoated substrates. This makes them an ideal system for outdoor signage applications, as the inks are waterproof, wear-resistant, and long-lasting.
Fact and Fiction - Color Gamut
A big advantage of using an eco-solvent ink system is that it offers a wider color gamut than latex. In addition to standard CMYK, eco-solvent inks are available in light cyan, light magenta, light black, orange, green, violet, white, and even silver or metallic colors. In general, you can expect brighter colors and smoother surfaces than latex inks.
The reason for this is that the eco-solvent ink interacts directly with the substrate, so the gloss properties are preserved when printing onto glossy surfaces. In contrast, latex inks sit on top of whatever surface they are printed on, giving them a matte finish.
Fact and Fiction - Durability
If you're printing for outdoor applications, you need an ink that can withstand the elements - rain, wind, and sunlight can make outdoor signs look faded and worn too quickly if you're using the wrong ink or substrate. Eco-solvents offer a solution.
Fact and Fiction - Like Watching Paint Dry
It is generally believed that latex inks dry instantly, whereas eco-solvents take hours. The latex printout of the printer is indeed dry. However, when choosing one ink over another, the time it takes to degas the eco-solvent ink must be taken into account. Cure time varies by substrate, saturation, and ink application.
Regardless, good time management of the production process can make this a moot point, and quality gains can quickly outweigh time considerations. In addition, eco-solvent prints can be cured with a large amount of ink over the entire usable area of the media. This is not always the case with latex prints, which can lead to waste around the outer margins.
Fact and Fiction - Environmental Issues
Solvent inks are notorious for releasing volatile organic compounds into the atmosphere. However, eco-solvents are formulated using non-corrosive solvents. Also, these thicker inks contain more pigment, which means less ink is needed. Latex inks are cured as they pass through the printer - which creates its own environmental problems in terms of the amount of energy it uses.
When deciding on a new printer and ink system, the most important thing is to determine the actual situation of each system, and then find out which system is best for your production needs. If you're not sure, the FCOLOR team is happy to help you make the right decision. If you have decided to buy eco-solvent printers or inks, please
contact us
.
FCOLOR is a
custom inkjet printer and ink manufacturer
with over ten years of experience. Fcolor brand products are deeply loved and recognized by overseas customers. Products include: PVC/ID cards, card printers, dye inks, pigment inks, sublimation inks, eco-solvent inks, film inks, DTF printer inks, ink cartridges, inkjet printers, label printers; dye-sublimation/digital printing equipment and consumables; Customized solutions are also provided to customers.