Textile Printing Inks: What Types Are There and How Do They Improve Your Designs?
Share
Issue Time

Aug 31,2022
Summary
Textile printers are always looking for ways to improve design and fabric quality. An important factor in design quality is the type of ink used for printing.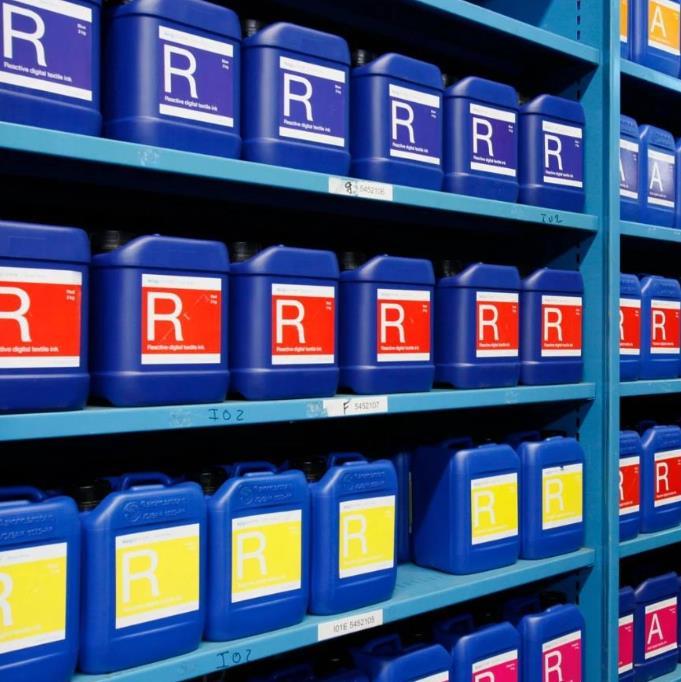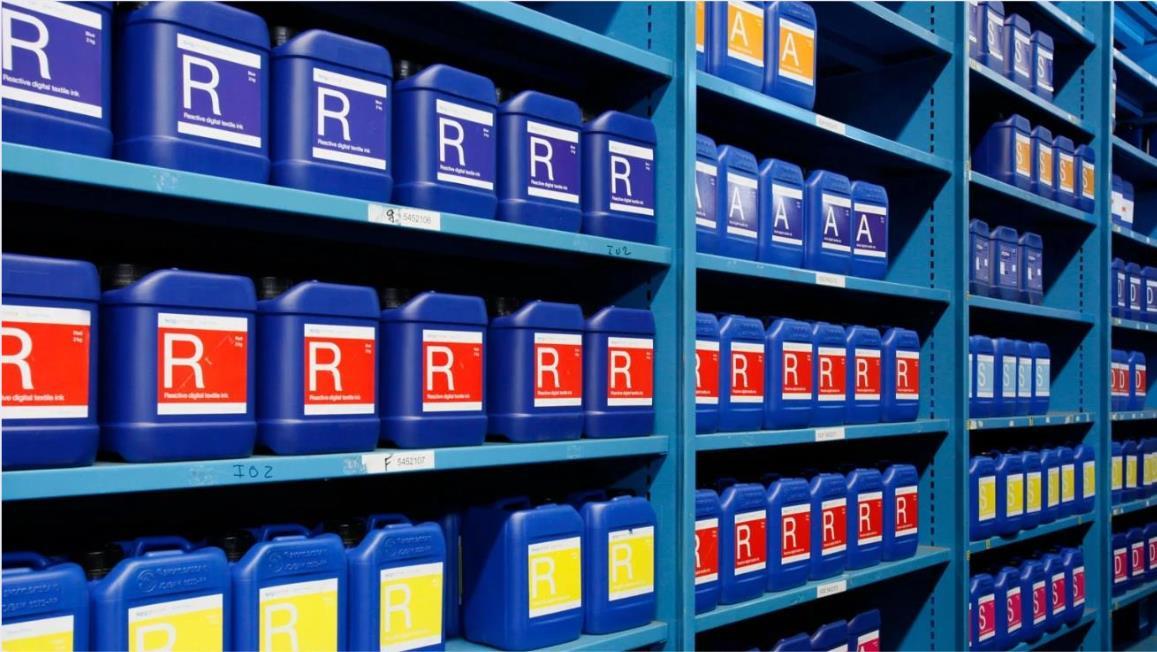 Textile printers are always looking for ways to improve design and fabric quality. An important factor in design quality is the type of ink used for printing. Over the past few years, there has been a high demand for high-quality inks that are easy to print and less damaging to the environment. When there are so many different types of ink, how do you find the best ink type for your production process?
Reactive inks
Reactive inks are the most commonly used inks in the textile industry today. Especially in textile digital printing machines, reactive inks are very popular. The ideal application for reactive inks is printing on cotton. However, reactive inks can also be used when printing on silk and wool.
The two major advantages of textile printing with reactive inks are high color quality and high wash fastness. The best color quality is achieved when printing on cotton or viscose with reactive inks. When printing on silk or wool, the colors become less bright and intense. However, especially for top fashion brands, high wash fastness is an important advantage of reactive inks. High wash fastness means that textiles can be washed frequently without losing color.
Acid inks
Acid inks are known for their vibrant colors, even when printing on materials that do not retain color easily. For this reason, acid inks are often used to print wool and silk. With acid inks, you can achieve high levels of color brightness when printing on these types of materials. In addition to wool and silk, acid inks are often used to print swimsuits, usually made of lycra. First because of its high color brightness, but also because acid inks are highly resistant to chlorine and salt water.
Disperse inks
Dispersion inks are the most commonly used inks in the conventional printing of polyester fabrics. Dispersion printing involves spraying the ink directly onto the fabric, followed by steaming and washing. The steaming process opens up the fibers, allowing the ink to fully penetrate the fabric. After steam treatment, the fibers are closed again and the color is locked into the material. This results in very high color brightness and high wash fastness. Today, dispersion inks are the most commonly used inks in conventional textile printing.
Polyester's growing popularity in the fashion world over the past few years means that fast printing with dispersion inks on this fabric is in high demand. A problem because experience has shown that dispersion inks do not work well when printing with high-speed printers. Therefore, many textile printers who want to print polyester numbers do sublimation printing via paper transfer.
When digital textile printing became more and more popular, a new type of printing emerged within the digital textile industry: transfer printing or sublimation printing. Sublimation printing is the printing of sublimation ink onto a sheet of paper, which is then placed in a calendar with fabric, where the ink changes from a liquid to a gas (sublime) under high temperature and pressure. This gas easily penetrates polyester fibers. After the pressure is removed and the temperature is lowered, the color is locked into the fabric.
One advantage of using sublimation inks is that you don't need to steam and wash textiles after printing. For this reason, this technique is less environmentally damaging, easier, and cheaper than other printing methods. Best of all, sublimation inks can be used in digital printing, which means you can print large volumes at a faster rate.
More recently, textile printers have successfully printed directly onto polyester fabrics with the same sublimation inks. It requires a more expensive printer because of the need for a belt system to hold the fabric in place, but it saves paper costs and you still don't need steam and washing. In general, the fastness of sublimation printing on polyester is lower than that of printing with direct dispersion ink. But in the fast fashion world, it's an acceptable sustainability compromise (no steaming and washing required).
While in traditional printing, about 50% of the fabric is printed with pigment inks, it is logical that many customers require "digital pigment printing". In fact, they were looking for a simple craft with acceptable colors and a very low price. In the digital realm, none of these advantages can be achieved.
To achieve acceptable color yields, pretreatment is required, complicating the process. Since the pigment particles need to be very small to pass through the inkjet head, the process of obtaining these small particles makes the ink more expensive than e.g reactive inks. And, since the pigment particles like to stick to everything, the risk of clogging the spray head remains high. As a result, digital pigment applications are limited to very small niche markets where other solutions cannot help (eg 50% cotton 50% polyester fabric).
There are so many types of inks available that it can be difficult to choose the one that best suits your production process. If you are not sure which ink to print with or if you have already decided which ink to buy, please
contact us
.
FCOLOR is a
custom printer ink manufacturer
with more than ten years of experience, our products include dye base inks, pigment inks, sublimation inks, eco-solvent inks, film inks, DTF printer inks, ink cartridges, inkjet printers, PVC/ID Cards, card printers, label printers; dye-sublimation/digital printing equipment and consumables; also provide customized solutions for customers.