How do ID Card Printers Work?
Share
Issue Time

2022/08/01
Summary
An ID card printer is a machine that prints on plastic (PVC) cards. They are used to print employee ID cards, membership cards, credit cards, and more. So how does it work? The following article will introduce you to the working principle of the ID card printer.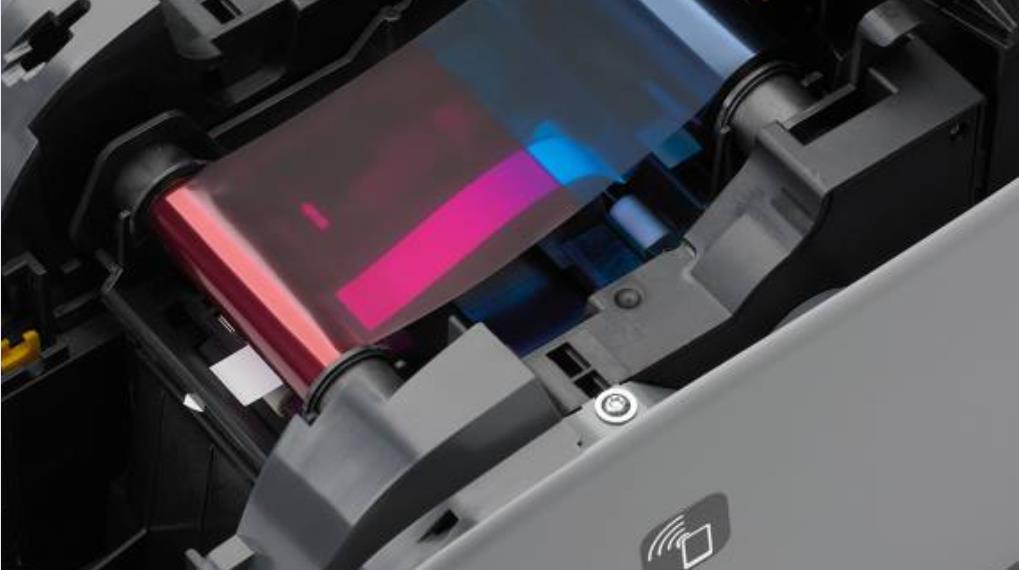 An
ID card printer
is a machine that prints on plastic (PVC) cards. They are used to print employee ID cards, membership cards, credit cards, and more. While they are as easy to use as paper printers, printing on plastic requires different processes and internal components. This means that ID card printers are generally more expensive than inkjet printers.
ID card printers work in the same way as a typical inkjet printer. Your office printer sucks in a blank sheet of paper, prints on it, and spits out the finished product for your immediate use. Likewise, ID card printers suck in a blank white PVC card, print your design, and spit the card out for your immediate use.
How does the card printer print my card? Most desktop ID card printers work in very similar ways, and the following article shows you how the ID card printer works.
Card printers have colored ribbons with 5 or 6 panels, called YMCKO or YMCKOK, which stand for yellow, magenta, cyan, black, and overlay (there is also a black panel for the YMCKOK ribbon, which prints black to the back of the card) ).
The printer has a print head that heats the ribbon to different temperatures to transfer the color to the card, the temperature changes are very small, this allows the printer to print about 16 million colors, so you should be able to get the hue you need with relative ease's logo!
It's worth remembering that while you can get all of these colors, there are some differences between what you see on the screen and what you print out (this is usually the same as any print you do on a non-industrial machine unless You have a fairly expensive calibrated monitor, and even then the printer might interpret the colors slightly differently). To fix this, you may need to adjust the colors of the image to get a closer match, or if an exact color match is important then we recommend using a preprinted card.
If you don't want to go the pre-printed route, but want full edge-to-edge printing, then we recommend a retransfer printer. While these products are more expensive to buy and run, the results can be stunning, with true edge-to-edge printing, lower error rates, and the ability to print on cards that are not 100% flat.
The above briefly describes what an ID card printer is and how it works. If you want to buy an ID card printer, please
contact us
.
FCOLOR is a professional
custom printer manufacturer
. Products include: PVC/ID cards, card printers, dye base inks, pigment inks, sublimation inks, eco-solvent inks, film inks, DTF printer inks, ink cartridges, inkjet printers, label printers; dye-sublimation/digital printing equipment, and consumables; Customized solutions are also provided to customers.