5 Things You Need to Know About Dye Sublimation Printers
Share
Issue Time

2022/04/26
Summary
Businesses can use sublimation printers for home decoration or soft sign processing. Below, we outline what sublimation printing is and share five key points you need to know before you get started.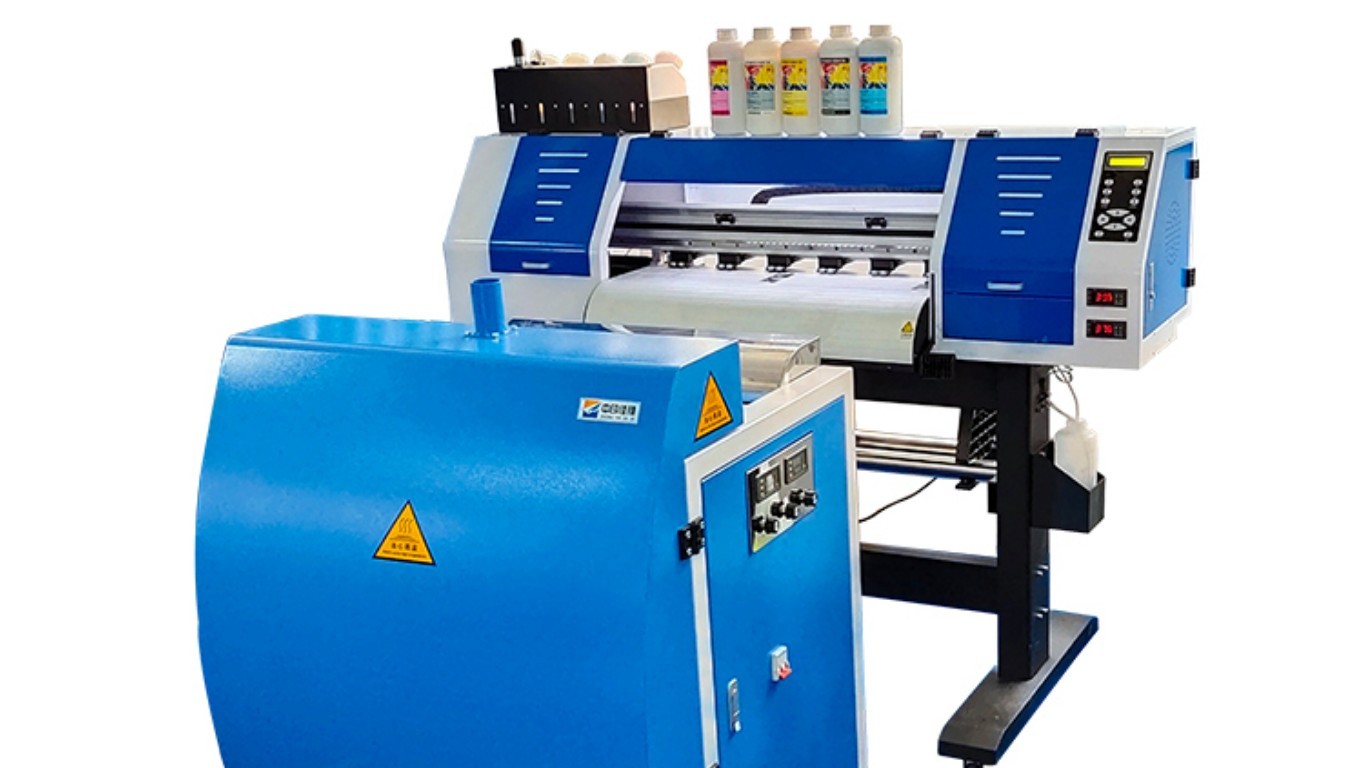 The home decor, soft signage, and sports apparel markets have been growing steadily, and sublimation printing is a great way for businesses to capitalize on this opportunity. Below, we outline what sublimation printing is and share five key points you need to know before you get started.
The chemistry behind dye sublimation makes it the right technique for printing on polyester and polyester resin-coated products. Using a wide-format inkjet printer, dye ink is printed on special transfer paper.
From there, the ink is thermally transferred from the paper to the fabric by using a heat press. The ink changes from a solid to a gas (hence the name "sublimation") and into the polyester fibers.
The polymers in the polyester bond when heated, allowing the graphic to be quickly and permanently embedded in your material. As a heated gas, the ink is fully infused into the fabric, not just printed on the surface, resulting in a high-quality product that will last.
Compared to inkjet printing on other materials like paper or vinyl, dye sublimation is a more complex process because it involves multiple steps. But don't worry. With the right knowledge, dye sublimation can be an enjoyable and profitable business. Here's what you need to know:
1. You can print a wide variety of products
As we mentioned, polyester and polyester resin-coated materials are ideal substrates for sublimation printing. Since these printers come in a variety of styles and sizes, you can print on a variety of products, including:
Home decor:
Upholstery
Window trim
Tapestry
Pillow
Sportswear:
Jerseys and related sports equipment
Fashion apparel and accessories:
Dress
Scarf
Tie
Swimwear
Handbag
Trade show and retail graphics:
Backlit graphics
Silicone Edge Graphics (SEG): With SEG, graphics are printed on special fabrics designed to support the silicone strips at the edges. This allows the print to be inserted into the frame, replacing the need for hardboard graphics. SEG provides photo-quality images for trade show displays with a clean, frameless, clean look.
Souvenirs:
Phone case
Mouse pad
Coffee cup
Baggage tags
Clipboard
License plate
2. You need to use a specific type of ink
When you transfer graphics from paper to fabric, the ink needs to be converted from a solid-state to a gas. Since the chemical process is very specific to dye sublimation, you need to use a specific type of ink called disperse dyes (often called "dye sub-inks").
These dyes are capable of changing from solid to gaseous state at high temperatures and bond easily to polyester fabrics.
Since the dispersed dyes are permanently bonded to your finished product, the result is a durable graphic that is fully washable.
3. You need a special sublimation printer
While similar to other wide-format printers, dye-sublimation printers are dedicated to dye-assisted applications. They use disperse dyes designed to print only on transfer paper.
4. You need extra equipment
The dye sublimation process involves multiple steps, but they are straightforward as long as you have the following items:
Hotpress: Your heat press is just as important as your sublimation printer. Just like your printer, heat presses are available in a variety of sizes, styles and price points. Here are some of the most common types to give you an idea of what's in them:
Flatbed press: If you are transferring to solid objects, a flatbed press is your best choice. Plus, they're great for printing t-shirts that require an "overall" design.
Calender press: These presses use oil or electrically heated rollers for heat transfer and are suitable for apparel, trim and soft signage. Calenders are best for high-volume printing.
Cutting and sewing: Depending on your specific application needs, you may consider cutting and sewing options. Like printers, these items range from simple and relatively inexpensive large-scale factory equipment.
5. Dye sublimation is affordable
Sublimation printing used to be expensive and daunting due to the wide variety of equipment and multi-step process required. The printer alone can run up to $20,000, not including the cost of the heat press.
Now, the market has expanded, providing people with more choices, and the cost of equipment has been greatly reduced. The technology has also been improved to make the sublimation process easier and print quality higher.
If you consider the potential of sublimation printing for your revenue stream, the investment will be well worth it. If you are planning to buy a dye sublimation printer, please
contact us
.
As a professional
custom printer and compatible ink supplier manufacturer
, Fullcolor has nearly 10 years of experience in the inkjet printing industry, and Fcolor brand products are deeply loved and recognized by overseas customers. Products include sublimation printers, dye-based inks, pigment inks, sublimation inks, film inks, inkjet printers, PVC/ID cards, etc.